Let's talk about the 8 WordPress plugins that I think you should be using on your site to make things faster, more discoverable, and grow your audience.
It's no secret I love WordPress and the Automattic suite of products. Why do I love WordPress and Automattic so much? I'm glad you asked!
1. WordPress is open source and built by the people.
2. WordPress websites power 40% of the ENTIRE INTERNET. 🤯
3. Automattic is a fully-distributed and asynchronous communications company.
4. The co-founder of WordPress, and CEO of Automattic, Matt Mullenweg is a hero of mine.
5. I've spent A LOT of time building websites for clients and WordPress blows all the competition out of the water. (ps – if you're worried about needing to know how to code to build a WordPress site, fear not. Plugin #7 on this list has you covered.)
Below, I'm going to share a few of my favorite WordPress plugins that I absolutely think you should be using. And yes… all of the plugins I'm suggesting are free.
The following plugin suggestions are here to help with website speed, search engine optimization, and website design.
Alright, now on with the good stuff 👇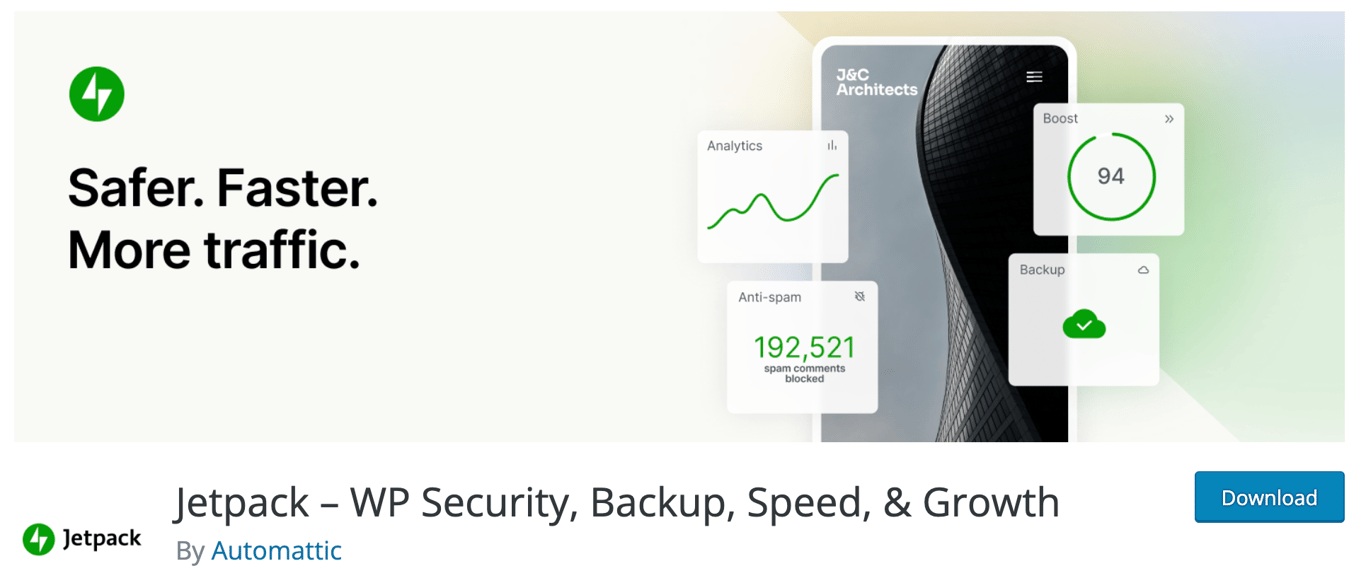 Jetpack is the ultimate WordPress plugin – helping with Speed, Security, Backups, plus so much damn more. It's bananas.
If you add the Jetpack Boost plugin too, you'll go into hyperdrive mode.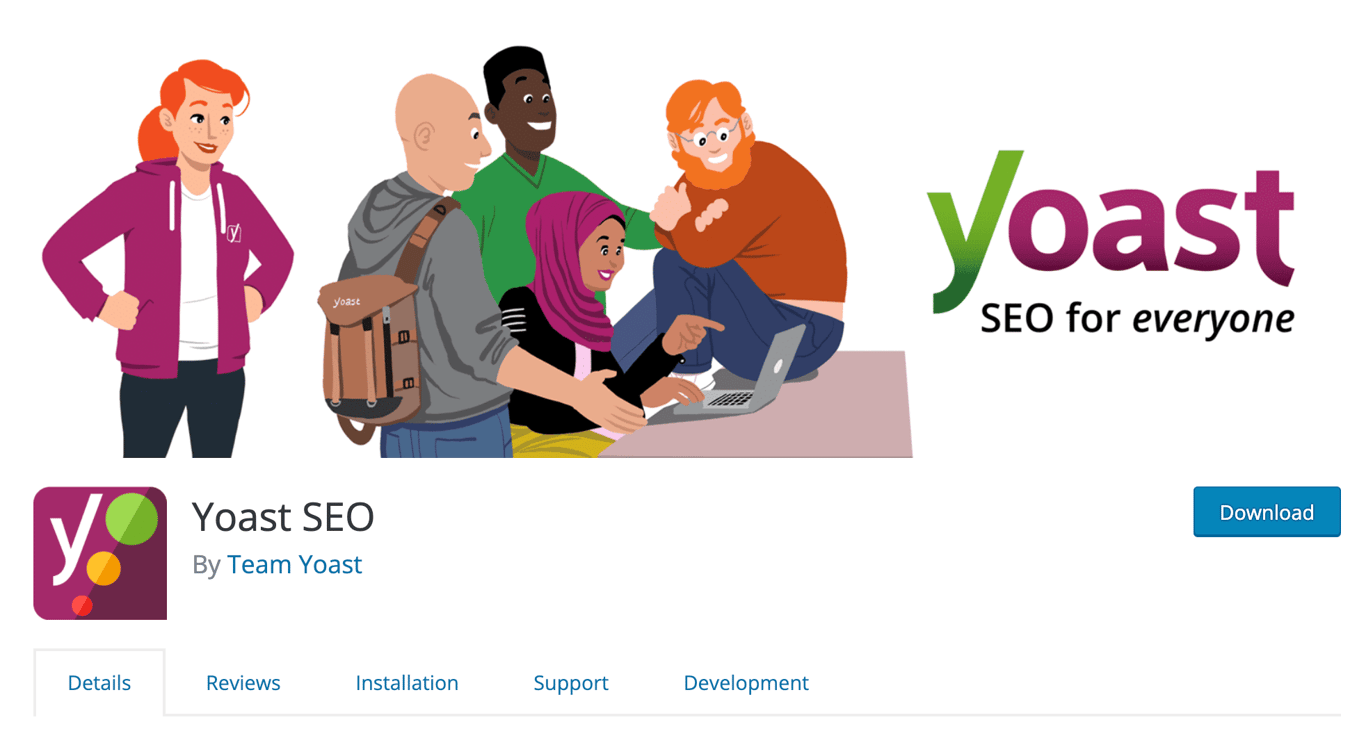 Next up us Yoast. Yoast is the best of the best when it comes to SEO optimization for your WordPress websites. Sure, sure, sure. There are other plugins you can choose from, but they are all Yoast wannabe's.
If you want to crush SEO (I just threw up a little in mouth saying crush so naturally in a sentence) in 2022, Yoast is your best best.
Yoast will help you with:
Automated technical SEO improvements, like canonical URLs and meta tags.
Advanced XML sitemaps; making it easy for Google to understand your site structure.
Title and meta description templating, for better branding and consistent snippets in the search results.
An in-depth Schema.org integration that will increase your chance of getting rich results, by helping search engines to understand your content.
Full control over site breadcrumbs, so that users and search engines always know where they are.
Faster loading times.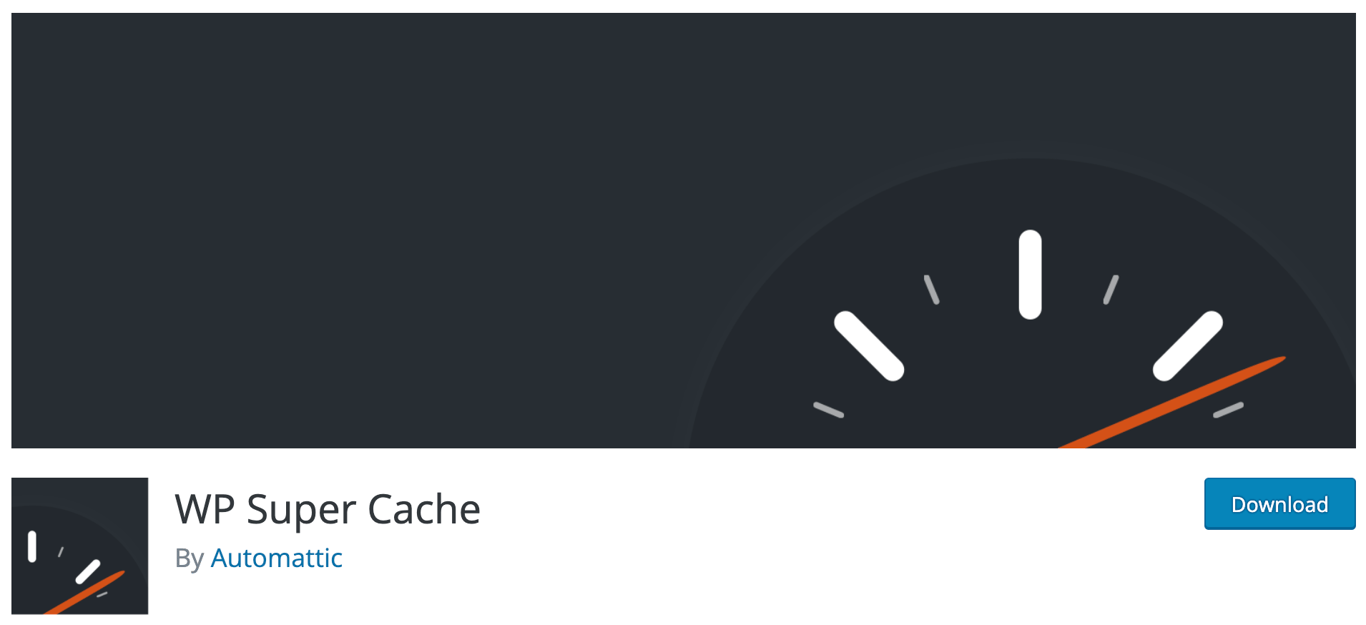 This might get a little technical, but fuck it. The web is a technical place. Having solid caching on your websites is important. Caching on websites is meant to increase the data retrieval performance by reducing the need to access your slower storage more frequently.
So to get that faster experience and reduce retrieval calls on your server, you should have a great caching plugin for your website. that's where WP Super Cache comes into play.
Subscribe to my newsletter ⚡

Get my weekly newsletter where I talk about the sh*t I dig – like life, marketing, growth, product, tech, and entrepreneurship.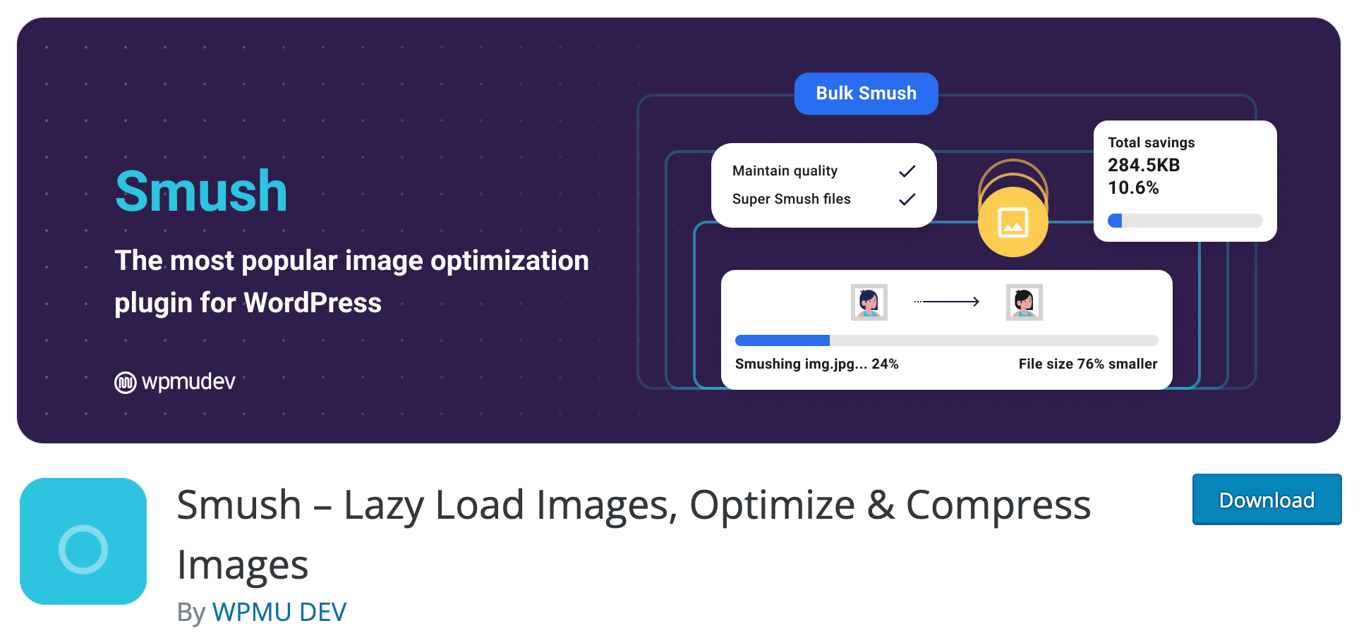 A key to SEO, if you haven't realized by now, is speed baby. As the great Ricky Bobby said, "if you ain't first, you're last." So speed is a massive key to getting high up on the SERP page ya'll.
Do you know what doesn't make your site fast? Images. That's where smush comes into play. Use Smush to optimize images, turn on lazy load, resize, compress, and improve your Google Page Speed.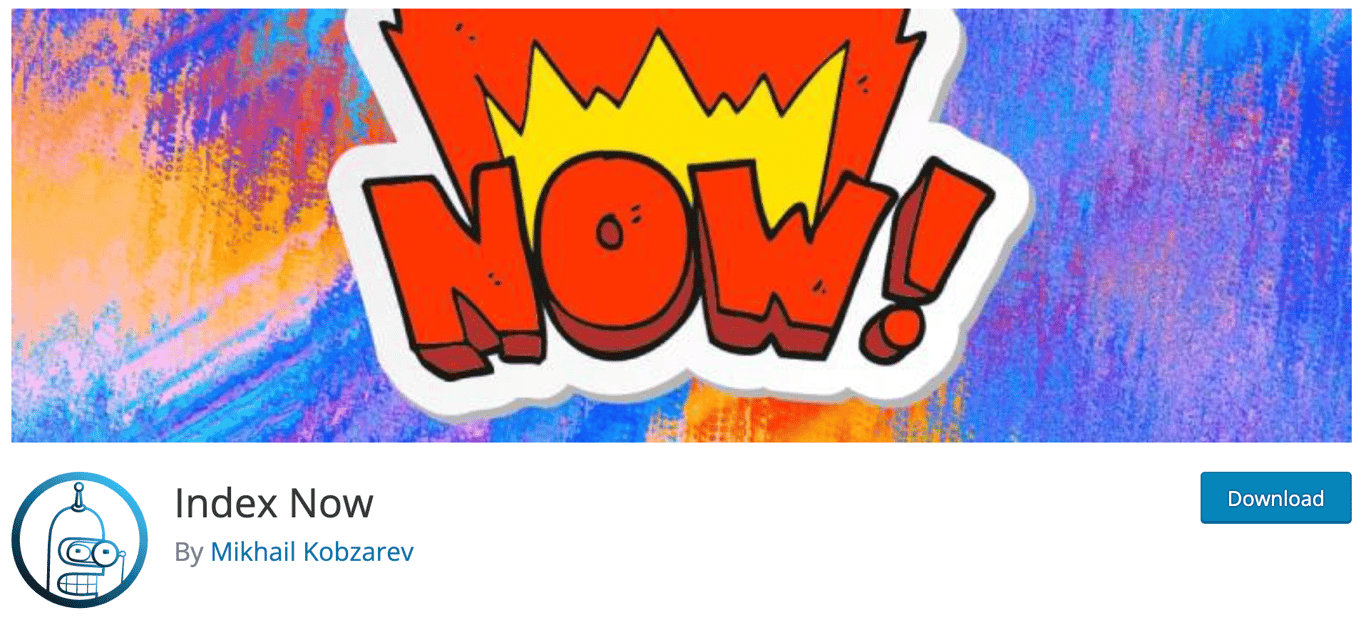 Full disclosure here: I JUST started using this plugin. So far though, super impressed.
This plugin quickly notifies search engines when new content on your website is created (kinda like this blog you're reading right now).
It will automatically submit new URLs to your Google API, Bing API, and Yandex API protocols.
In my opinion, that's super legit.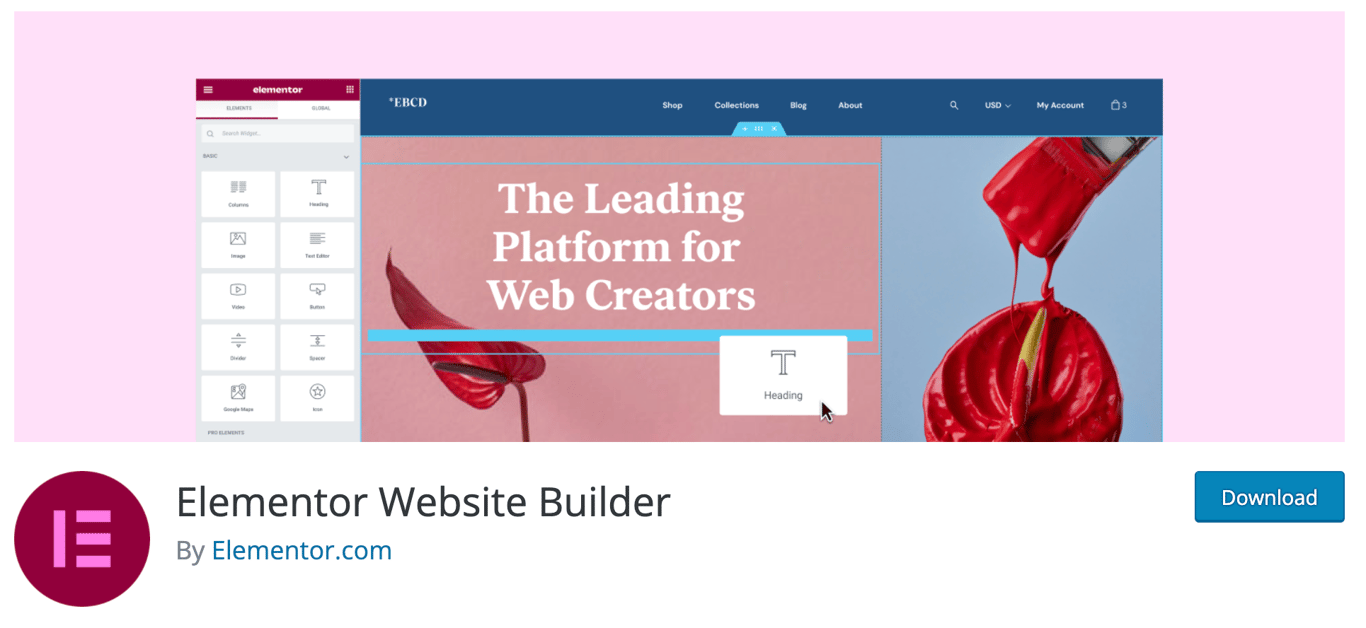 No code, no problem. Elementor makes it easy to make super professional websites with limited design and development basics. Hey, fun fact – my website is built using Elementor. Why did I use this? I want to focus more on my marketing efforts for companies and projects I work on then managing my website. So I built in Elementor to make killer designs, make sure things work on desktop and mobile, and making sure I don't have to do updates all that often.
Give it a try – you'll be impressed. Also, the company raised $15 Million in 2020, so there is big belief in this plugin!
This plugin is definitely not vital to your life, but dammit it's cool. WP Dark mode allows your website visitors to use Dark Mode or Light Mode on your website. It's incredible simple and the plugin does all of the work for you.
If you're like me and like dark mode on your phone and apps, this plug in will make you stoked beyond belief!
A Final Word
Alright, that's enough from me on this one. I hope you find these plugins helpful and valuable on your website.
If you have any comments, questions or concerns, email me at ajm@alexmedick.com.

Looking for someone to build your website? Yeah, I do that through my consulting co, TNS. Let us know what you need and we'll make it happen.